Looking for a new home for sale in Maryland? You are at the right place! The featured listings at the Anderson Residential Group consist of some of the most beautiful yet affordable houses available for sale in South Central Maryland. Browse through our wide range of options to find a house that best suits your budget and lifestyle. The houses are conveniently located, spacious enough with multiple bedrooms, and equipped with important amenities for a comfortable living experience. Rental options are available too! Start exploring and find your dream house in Maryland!
OUR MISSION

Our goal at the Anderson Residential Group is to help each client find their perfect home and assist them from beginning to end. We have a great team made up of hardworking, honest, and dedicated Maryland real estate agents who are constantly striving to give you the best customer service. We have also teamed up with First Home Mortgage, Home First Title, and 4U Home inspections to help release some of the stress customers have when buying a home in Maryland. We are all here to answer any questions that you may have. Our passion is to meet the unique needs of our clients! When you choose as your real estate company in Maryland, you don't just interact with realtors, but a professional team working together to make the home buying process a lot less stressful.
COVID 19 UPDATE

Our team is closely monitoring the impact of COVID-19 (coronavirus) on our local community and the real estate market as a whole. We understand that these are challenging times for many and are focused on helping our clients and friends however we can. As of right now, we are still available for business. If this changes in the coming days, we'll be sure to let you know via our social media channels and email. We are also expanding our services to accommodate remote work including our brand-new Virtual Home Buying Program.
To aid in the effort of preventing community spread of COVID-19, we have implemented new policies for working with buyers, sellers, and cooperating brokers.
For our buyers, we are:
Offering virtual showings and web-based meetings

Wiping down all high-touch areas before showings

Turning on all lights and opening doors before showings to ensure that you do not have to touch surfaces

Providing hand sanitizer before, during, and after showings
For our sellers, we are:
Offering virtual showings to prospective buyers

Hosting virtual open houses

Increasing our online marketing presence to attract buyers

Expanding our virtual tour options
If you have absolutely any questions, please feel free to reach out to us. We are happy to answer any questions you may have. As always, we thank you so much for trusting us to help with your real estate transaction —your health and safety are always our top priorities.
Wishing you health and happiness,

The Anderson Group
Shane Anderson
Team Leader
---
Shane was absolutely wonderful to work with. As a first time home buyer he answered every question to the best of his knowledge and provided a multitude of information and support. I had some hiccups with the lender and Shane stepped in without hesitations and helped sort things out. I have already recommended him to several friends and family and will continue to do so
by Rachael Whitman
Shane is a very hard working reliable guy, he'll work around your work schedule to help accommodate for your needs in finding the home of your dreams. I would highly recommend anyone else to use him as their realtor, based off how well he helped me throughout the home buying process
by Robert Stern
Shane simply put is a professional who goes above and beyond to get you into your dream home. He was present in every way possible during our search, build and settlement of our home. He attended all the meetings with us as we were first time home buyers and had absolutely no clue on the process but Shane was there to guide us (a quality you don't find in most realtors) e-mails were replied in a timely manner, phone calls if missed were returned promptly. We have found a real estate professional that we will without any hesitation recommend to family, friends and anyone looking to purchase a home.
by udohunyime
Shane was an amazing realtor to work with. I told him my wants and needs and he went above and beyond to meet them, even when I was about to give up he was there encouraging me to trust him. Come to find out he was right. I've lived in my home for a month now thanks to Shane and I can still call him today if there is an issue. Very trustworthy, hardworking and honest.
by zuser20150617181431241
Shane was an excellent agent. He went above and beyond what we ever expected from a realtor. For example: When we were narrowing down our search on the home we wanted I couldn't remember some specific features of one of the homes I was interested in. It wasn't in the description of the home and there were no pictures. We had seen so many homes I just could not remember. Shane dove an hour one way to verify what I was curious about and even text me pictures. I had told him never mind, but he did it anyways. We were like WOW, he did not have to do that. We then made our decision and moved in a month later. He was there every step of the way answering all of our questions, and making the process as easy and smooth as possible. My husband and I were so impressed we referred him to our son who is getting married. I will not trust any other agent with my family. Shane is honest, motivated, and tells you how it is. He is more about keeping his clients happy and helping them out in this big decision rather than making a sale. I highly recommend Shane because he was awesome.
by ladybug4767
Shane by far is one of the best realtors I have ever worked with. He is truly a consummate professional in all aspects of home purchasing. Any service member looking to buy a home in the local area should absolutely consider Shane not only as their first option but best as well. When times seemed rather bleak that my wife and I would ever find a home, Shane saved our home buying adventure not only by finding the right home but also negotiating down over 25k with the seller. Lastly, he helped me find the right lender for the best rate as well. Most real estate agents I have worked with only show you homes... If you decide to hire Shane, he'll show how to buy a home for the best price, at the best rates, and make the process as simplistic as possible.... And show you homes as well. It was truly a pleasure working with this professional... Go see for yourself!
by user3173245
"Shane was a pleasure to work with! Our timeline in which we were hoping to buy changed and left us with left time than originally planned but he did not miss a beat. He was able to meet us quickly and show us a variety of homes that accommodated our schedules. There was no time of day he wouldn't respond to any of our questions which helped ease many of our concerns. Shane was recommended by a friend and I would not hesitate to continue to forward his name!"
by xoxdanielle322
" Shane was awesome and I highly recommend him. My current situation had changed and I need a new place to rent ASAP. I was really worried about not finding a place, but Shane hung in there with me and he kept me focused and positive. Shane went way out of his way nights and weekend until I found my current home. Even after I moved in he helped be to get the landlord to take care of a few things and even helped me negotiate my deposit so I would not have to come up with it all at once. If you want an honest hardworking agent call Shane ASAP. We plan to buy next year and we are planning on contacting Shane. "
by cheryll4456
Shane was an absolute blessing to come across during my first home buying experience. He was very professional throughout the entire process but also made my sister and I genuinely feel cared for. He was willing to help us with any questions and concerns we had. I would recommend anyone who comes across Shane during their homebuying experience to hold on to him! Thank you for everything you have done for us! You truly went above and beyond.
by Brooke Burnopp
Shane help us sell my mother's Estate recently and I could not ask for a better realtor. We had one deal fall through because the buyer changed her mine but Shane had us another offer in just a few days still above asking. The other Agent was difficult to work with, but Shane still kept going above and beyond. She would always say it's not the buyers fault. For example we had to have our basement repaired and the contractors left a mess. I told Shane not to mess with it, but he once again said "Not the Buyers fault" He took several trucks loads of contractor trash to the dump at no extra charge. I have had no other realtor do extra work with no extra charge. He did everything that was needed to get our house sold. Shane was a blessing.
by Elen
Shane is awesome. If you need a realtor, find him, he is the best in the area!!!!!!!!! I am a service member stationed halfway around the world with no one in the area to help me through the process but my realtor. Luckily, I found him and he has bent over backward to help me through the process. We sold the home from posting to closing in around 45 days, despite some bumps on the way from everyone else. From his ability to work with some very restrictive tenants demands and time lines, to helping find cleaning crews, repair crews, and even spending his day removing the left over rubbish from the tenants. I can honestly say without Shane and his dedication to me and the sale of my home this wouldn't be possible.
by Mark B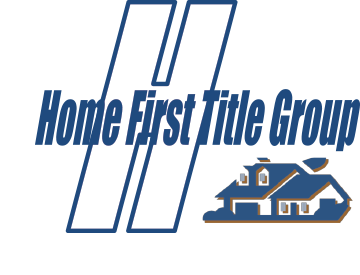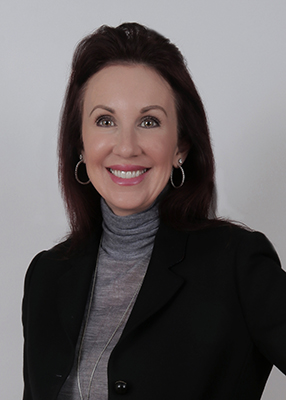 Michelle Raines Black
Home First Title Group, LLC
NMLS# 8649869
Direct: 410-451-8844
Cell: 410-570-8328
Fax: 443-458-0609
1655 Crofton Boulevard, Suite 201
Crofton MD 2114
Home First Title Group, LLC & HFTG Commercial (hereafter "HFTG") have meticulously assembled a team of the most experienced processors, settlement officers, support staff, and attorneys in the business. For this reason, HFTG can seamlessly process and settle even the most sophisticated transactions, including, but not limited to, 1031 exchanges, short sales, commercial purchases, and foreclosures. The HFTG team
is dedicated to providing
detailed customer service so that real estate professionals can focus worry-free on serving their new customers. Because the HFTG team is knowledgeable and practical, every one of our clients receives the professional service that their
particular situation
requires. Whether that client is a first-time home buyer or an experienced commercial investor entity, the HFTG team can deliver what is required to make that client comfortable and satisfied with their transaction. In addition, we have a fabulous in-house marketing team that can assist you in promoting your business. The HFTG team is happy to conduct settlements in any of its five locations or we can even come to you!
;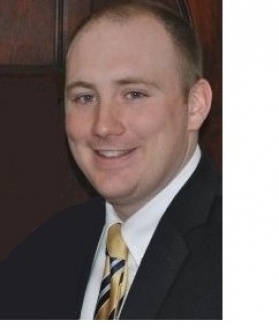 Tim Milauskas
Primary Lender
NMLS# 200561
Direct: (443) 623-1287
Cell: (443) 623-1287
Fax: (443) 725-0507
8638 Veterns Highway
Millersville MD 21108
I have been in mortgage banking for over 13 years. I have experience in working with home buyers with varying financial needs. I will personally work with you to determine the financing option that will suit your life today and tomorrow.
I am seasoned in all types of loans- from first time home buyers to high end waterfront homes. Most of my business is referral-based as a result of my professional and honest service.
I can help you navigate the waters of the complex mortgage process – from pre-qualification through closing. I am available via cell phone and email every day.
Most importantly, I have completed rigorous training and testing to become a licensed mortgage professional. This education, coupled with my experience and the ease with which you can communicate with me, sets me apart from other lenders. Give me a call at 443-623-1287 and see for yourself!


•
Available 24 hours a day, 7 days a week


•
14 years of mortgage product knowledge and offerings,


•
including Conventional, FHA, VA, CDA, and USDA


•
In house processing and underwriting


•
Proud to have a
5 star
rating on Zillow
"I will reimburse your appraisal fee at closing!"
;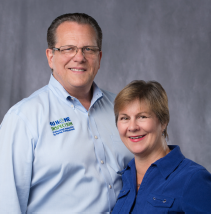 4 U Home Inspection
Direct: (443) 539-8012
3545 Ellicot Mills Dr Suite A1
Ellicott City MD 21143
A thorough inspection of your home is extremely important for both buyers and sellers. For buyers it let know you what is wrong with the house before you buy it and for sellers it let you know what need to be fixed before you sell it. This can save both the buyers and seller thousands in repairs.
All our inspectors are licensed by the State of Maryland and have passed their national home inspection exam before they are accepted into our apprentice program, 4U University.
When you contact us, you can rest assure that you are getting the best, most thorough inspection possible in Maryland and the entire Baltimore-Washington area. We go able and beyond Maryland's minimum standards to insure you know what is wrong with your home.
At 4U Inspection Services, we strive to provide each client the unbeatable home inspection services, because we know that you are buying your home is one of the biggest investments that you will ever make. That is why we walk you through the entire inspection from start to finish, taking the time to answer any question you may have along the way.
We are certified by the American Society of Home Inspections (ASHI), the International Association of Certified Home Inspectors (InterHACHI), the International Association of Certified Indoor Air Consultants (IAC2) and the Master Inspector Certification Board. We have earned these titles thanks to our continuing education, experience and dedication.
;